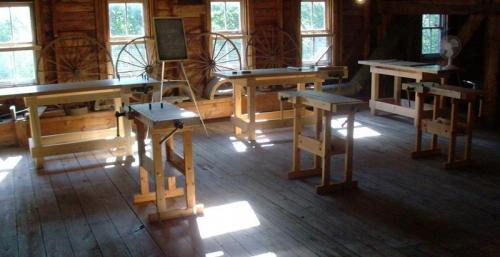 We have workbenches, shaving horses and hand tools available at the mill from another project.
If you could use a space like this please contact us. There would be no charge for personal projects. If it was something for profit we could arrange some sort of small percentage for the mill.
This is an experiment, but we'd like to see the space and material utilized.
There are some commonsense restrictions such as business hours only, hand-tools only and since the museum is open you would have to be comfortable with a bit of public interaction, but that's about all. If interested call us 902-657-3365 or drop in.