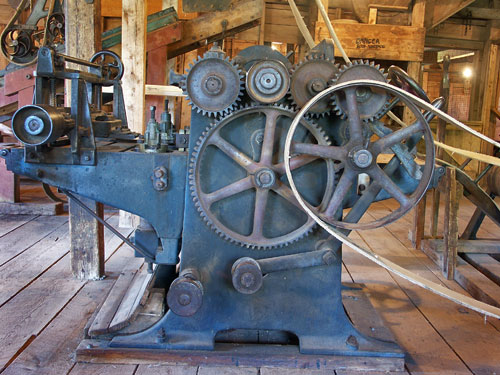 Wood, steam and gorgeous homes!
Today if you want to renovate or build a home you drive out to a sterile industrial park to wander through a warehouse filled with items made far, far away. Back in the days of our mill, you visited a local wood working factory like ours. A building filled with handcrafted items made from trees grown only a few kilometres away. That kind of experience is almost impossible to find nowadays.
But you can still visit the Sutherland Steam Mill and get a taste of the past.
We are a 'hands on' museum and very little of what you will see is behind glass.
Check out this great about blog post about Sutherland Steam Mill from Another Walk in the Park.